George Amos Dorsey
An anthropologist at the Field Columbian Museum, Dorsey testified for the prosecution in the Luetgert trials, helping to identify as human the bone fragments used by prosecutors.

Born: February 6, 1868, Hebron, Ohio.
Parents: Edwin Jackson and Mary Emma (Grove) Dorsey.
Education: A.B., Denison, 1888, LL.D., 1909; A.B., Harvard, 1890, Ph.D, 1894.
Married: December 8, 1892, to Ida Chadsey. Later married second wife, Sue McLellan.
Children: Dorothy Ann, George Chadsey. At the time of Ida Dorsey's death in 1937, she had one surviving daughter, Mrs. Marston Cummings of New York City, which was apparently Dorothy Ann Dorsey's married name.
1891-92: Conducted anthropological investigations in South America for the World's Columbian Exposition. Dorsey collected items from Peru, Ecuador, Chili and Bolivia. While exploring, Dorsey heard that a grave containing some gold ornaments and utensils had recently been discovered on the Ecuadorian island of La Plata. Dorsey journeyed there in July 1892, finding an island of thick, scrubby underbrush and cactus, infested with rats and snakes. One area of the island was a vast breeding ground for pelicans. The island was uninhabited, except for a lighthouse built in 1889. The lighthouse keeper, a Jamaican, didn't offer much help in finding the graves, but Dorsey and his colleagues did find some skeletons with earthenware vessels, images of gold and silver, small gold pins and beads, several copper pins and a large stone ax. The island had enormous accumulations of ash and charcoal, leading Dorsey to conclude it hadn't been inhabited year-round, but was used for religious rituals.
1892-93: Superintendent of archaeology in the Department of Anthropology for the Columbian Exposition (World's Fair) in Chicago.
1894-95: Assistant in anthropology at Harvard University.
1895-96: Instructor in anthropology at Harvard University.
1896-98: Assistant curator of anthropology, Field Columbian Museum, Chicago.
August 1897: A month before testifying in the Luetgert trial, Dorsey is on a trip to the West Coast to collect Native American artifacts

— including skeletons. Read a letter that refers to the controversies connected with this expedition.
September 15-17 and October 8, 1897: Dorsey testifies in the first Luetgert trial, probably becoming the first anthropologist to testify in a criminal trial, according to historians of forensic anthropology.
November 1897: In a Field Museum lecture about the Haida Indian nation, Dorsey says, "They are a doomed race. Wars, smallpox, gross immorality, a change from old ways to new ways -- their fate is the common fate of the American, whether he sails the sea in the North, gallops over the plain in the West, or sleeps in his hammock in the forests of Brazil."
January 13-14, 1898: Dorsey testifies in the second Luetgert trial.
Read more about Dorsey's activities in 1897 and 1898.
1898-1915: Curator of anthropology, Field Columbian Museum, Chicago.
1898-1913: Professor of comparative anatomy at Northwestern University Dental School.
May 1900: Dorsey explored the remains of an "aboriginal quartzite quarry" in eastern Wyoming.
1900: U.S. delegate to the International Congress of Anthropology and Prehistoric Archaeology, Paris.
1901-03: Dorsey collected the folk tales of the Osage Indians.
1904: Member of the Jury Awards, Department of Anthropology, St. Louis World's Exposition.
1905-09: Assistant professor of anthropology, University of Chicago.
1908: Visited Europe, Egypt, India, Ceylon, Java, Australia, Bismarck Arch., New Guinea, China and Japan for the Field Museum.
1908-15: Associate professor of anthropology, University of Chicago.
1909-12: Member of editorial staff and foreign correspondent for Chicago Tribune, investigating sources of emigration in Italy, Austria, Hungary, Rumania, Serbia and Bulgaria, and studying political conditions in India, China, Japan, Australia and South Africa.
1914: Dorsey separates from his wife.
1916: Editor writer for the Democratic National Committee.
1918: Assistant naval attaché in Madrid.
1919: Lieutenant commander with U.S. Navy.
1919-1921: Naval attaché, Lisbon, adviser on Spanish problems to American Commission to Negotiate Peace, Paris. Commander of military orders of Aviz and Santiago.
1922: Dorsey divorces his wife, Ida, and moves to New York's Greenwich Village. See story below.
1925-?: Lecturer on anthropology, New School for Social Research, New York.
Books: Young Low, a novel (1917), Why We Behave Like Human Beings (1925), The Nature of Man (1927), The Evolution of Charles Darwin (1927), Hows and Whys of Human Behavior (1929).
Died: March 29, 1931.
Read about the Field Museum's decision in 2003 to return some of the skeletal remains collected by Dorsey to the Haida Indians.
Pictures: Top, Chicago Daily News, Sept. 16, 1897; later photos, true-crime magazine, The National Cyclopaedia of American Biography, Vol. 22 (New York: James T. White, 1932).
On July 4, 1922, the Chicago Tribune reported on Dorsey's divorce:
DR. DORSEY QUITS WIFE OF 30 YEARS AT BECK OF MUSE

Divorce Leaves Savant Free to Write.

Preferring to woo his muse in the temperamental atmosphere of New York's Greenwich Village, unhampered by domesticities, Dr. George A. Dorsey, famous scientist and world traveler, forsook his position as curator of anthropology at the Field museum and abandoned his home at 5703 Blackstone avenue.

The story of the defection, told by Mrs. Ida C. Dorsey yesterday, caused Judge Denis E. Sullivan to grant her a divorce and included judicial approval of an agreement between the couple, by which Mrs. Dorsey will receive increasing alimony as her former husband's income increases.

The couple were married Dec. 8, 1892, and separated in April, 1914, when Dr. Dorsey left Chicago as a member of a Field museum research expedition. He later settled in New York.

"When he came back," testified Mrs. Dorsey, "he stayed in New York and refused to come back to his home and Chicago. He became interested in his writing, and he wanted his freedom in order to write and have a career."

"We are not asking alimony," said Attorney Willard McEwen, counsel for Mrs. Dorsey. "The doctor has no means; he is living in New York a life of — I don't know — I suppose you would call it that of a bohemian. He writes incessantly and has a notion that some day he will strike a 'popular chord.'

"There is no difference between Dr. and Mrs. Dorsey, but he is possessed with the idea that in order to do this work he must be independent of domestic entanglements."

Under terms of the alimony agreement, Mrs. Dorsey will receive $50 monthly alimony, provided the doctor's income approximates $3,000 annually. Should his income be increased to $6,000 yearly, Dr. Dorsey will pay his wife $100 monthly, and $150 should he receive $10,000.

Dr. Dorsey, formerly a member of the faculty of both Northwestern university and the University of Chicago, is a member of the Chicago University club and the Cliff Dwellers, as well as numerous European and American scientific associations.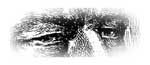 Human Behavior
In his 1925 book Why We Behave Like Human Beings, Dorsey offers the following observations:
"As one recalls some of the monstrous situations under which human beings have lived and live their lives, one marvels at man's meekness and complacency. It can only be explained by the quality of flesh to become calloused to situations that if faced suddenly would provoke blisters and revolt."

"Man is a free moral agent and can be magnanimous and deal disinterestedly, humanity is a definite goal, social justice is desirable and possible, individual lives may be gloriously diversified, uniquely individualized, and yet socially useful; or, these are mere phrases, snares to catch gulls, soothing syrup for our troubled souls."

"The drive behind life has lost none of its power; proof that, impelled by that drive, man can build as well as destroy; that in his nature is more of Vishnu the Creator than of Siva the Destroyer."