Joseph Easton Gary

The judge who presided over Adolph Luetgert's second trial on murder charges. Gary is most famous

— or infamous — for his handling of the Haymarket Square bombing case.

Seach the Library of Congress site for Chicago Daily News photos of Joseph Gary.
Born: July 9, 1821, Potsdam, New York.
Parents: Eli Bush and Orilla Easton Gary.
Early work history: Worked as a carpenter before studying law.
Education: Moved to St. Louis in 1843 to study law; was admitted to the Missouri bar in April 1844.
1849: Moved west and spent three years in Las Vegas, which was then part of the New Mexico territory.
1852-55: Lives in San Francisco.
1855: Spends a short time in Berlin, Wisconsin.
Married: November 28, 1855, to Elizabeth Swetting.
1856: Moves to Chicago and was admitted to the Illinois bar on July 8.
1857-59: In partnership with Murray F. Tule.
1859-63: In partnership with Judge Everett Van Buren.
November 1863: Elected a judge of the Cook County Superior Court; took office on November 20.
1886: Gary presides over the Haymarket Square case. Anarchists August Spies, Michael Schwab, Samuel Fielden, Albert Parsons, Adolph Fisher, George Engel, and Louis Lingg were found guilty of murder and sentenced to be hanged, and Oscar W. Neebe was also found guilty of murder and sentenced to fifteen years. No evidence connected them to the bombing itself, but Gary allowed them to be convicted on the theory that their speeches had encouraged the unknown bomber to commit the act. Gary's handling of the case made him a hero with many at the time, but have led to the condemnation of most historians.1888: Appointed by the Supreme Court as one of the Judges of the Appellate Court for the First District of Illinois.
1897: Returns to the Cook County Superior Court.
1897-98: Presides over the second trial of Adolph Luetgert.
Died: October 31, 1906. He was still active as a judge at the time of his death, having been on the bench for forty-three years.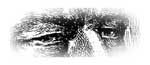 John E. Kehoe, one of Adolph Luetgert's defense lawyers, later wrote his impressions of Judge Gary in the book Trial Lawyers I Have Known:
Judge Gary had a clear, penetrating voice... I spent three months before him in the second trial of Adolph L. Luetgert for murder, and tried many other cases in his court. Always even-tempered, with an abhorrence of any back-room tactics, he required that everything in the case should take place in open court. He was ready to admit his error on motion for new trial if serious error had been committed, but was wholly indifferent to consequences if both parties had had a fair trial... In the trial of a case he would frequently indulge in quaint or witty remarks, provided the attorneys had the good sense to take his remarks with a smile and go ahead with the trial of a case without making it an excuse to try to say something funny themselves. In this latter case he would immediately shut up like a clam and there would be no more levity in that trial.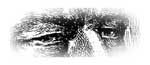 In a tribute to Gary, Alexander F. Stevenson wrote about the judge's days in the frontier town of Las Vegas:
Here he first met one who became one of his lifelong friends, Murray F. Tuley. Judge Tuley was at that time the District Attorney of the territory. Shortly after his arrival Judge Gary went to the primitive courthouse; a few minutes later court was opened, and a Mexican was brought before the bar of the Court charged with murder. "Have you a lawyer to defend you?" said the Court. "No," said the prisoner. "Well," continued the Court, "I will appoint Mr. Gary to defend you." The trial was had and as the murder was entirely unprovoked, the jury found the prisoner guilty and sentenced him to be hanged.
Judge Gary was a master in technical pleading, and the presiding judge was entirely innocent of the knowledge of law. Judge Gary made the usual motions for a new trial and arrest of judgment, etc., all of which was overruled and denied, and finally prayed an appeal. Here the presiding judge looked in disgust at the young practitioner, and said: "I will order the prisoner to be hanged in August, and as the Supreme Court does not sit until October, you may find out what that court thinks of it after he has been dead two months. "
Stevenson also wrote:
His opinions in the Appellate Court, found in volumes 30 to 70, inclusive, show his marvelous industry. He would never take a vacation in those years while a case assigned to him for writing the opinion of the Court, was unfinished; nor was Judge Gary content with doing his duty every day of the week except Sunday; he could not resist the temptation of writing opinions even on holidays.
It can be said with much truth that the bar of Chicago was very sorry when he took his seat on the Appellate bench, and equally delighted when he returned to the Superior Court, for there is no doubt that as a nisi prius judge, he had no superior, if ever an equal.
Said an eminent member of the bar shortly after his death: "Judge Gary was a great judge. I doubt whether there ever was one like him before. I do not think that we shall ever see one like him again."
A man must be an unusual man who could have been elected and re-elected so many times without doing anything himself towards his re-nomination except his duty, and especially so when a man is re-nominated by both parties and elected without any opposition. We need not look far for the reason of this rare success and popularity. It was his character. He was kind and genial to every one, absolutely impartial in all his decisions; anxious to do justice to the rich and poor alike, and painstaking in ascertaining the law which governed the great diversity of cases that were brought before him. He was always prompt to open court at the appointed hour never, it is said, was he late even for a minute; he had no private chambers for favorite attorneys, everyone had to say what he wished in open court. It was this well known impartiality and fairness which caused him to preside at so many murder trials, by request of both parties; the very last case before him was one of that kind.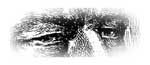 The Chicago Tribune described Gary in a July 9, 1903, article, marking his birthday:
Judge Gary is an old school gentleman in manners and dress, wearing the old-fashioned high collar which was fashionable fifty years ago and a plain black cravat wound around it, this surmounted by his ruddy face, clean shaven except for side whiskers.
A favorite amusement of Judge Gary is with mechanical pursuits, inventing complicated machines, and making working models of them.
He has constructed a locomotive engine that had some great improvements over earlier ones wherewith he was acquainted. When the thing was finished he went with it to the superintendent of a great western railroad and showed it to him. The railroad man acknowledged that it was a fine piece of work and had many advantages over the earlier locomotives. Then he invited the judge to go out into the yards with him, where he showed a machine exactly like the model, and which the railroad man had been using for several years. Judge Gary's invention was not patented. He had, without keeping up with the improvements of modern manufacturers, worked out the same problem that they had, and made his machine just like those of other inventors.
Judge Gary's favorite game is billiards. He is an adept, and several years ago was judge in a contest between Chicago experts.
In the Chicago bar Judge Gary is famed for humor, which never leaves a sting and is credited with the keenest perception of humor of any Chicagoan, brightening the dull court routine with irrepressible mirth and wit.
A man was on trial before him on the charge of bigamy, and beyond question was guilty. It was only left for him to let the judge give the sentence.
When asked the usual questions of whether he had anything to say why the exteme limit should not be given him, the prisoner had nothing to say. The judge asked if there were present any relative or friend of the prisoner, whereupon a woman arose in the body of the room and in a harsh, rasping voice declared that she was the second woman he married.
The jduge looked at her and winced at the vinegary acents of her voice, and then said, half to himself and half to the prisoner:
"Yes, there are some things worse than the penitentiary. You deserve three years, and I will give you one. You have lived with this woman the other two."
... In conducting cases he is known for his capacity of keeping things moving.
He requires that every word said or every act done contribute to the movement of the case, as does a skilled dramatist in the construction of his play. He quickly detects the meaty things in evidence and abruptly stops irrelevant oratorical flights.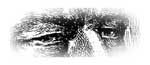 The Chicago Tribune published the following obituary for Joseph Gary on November 1, 1906: